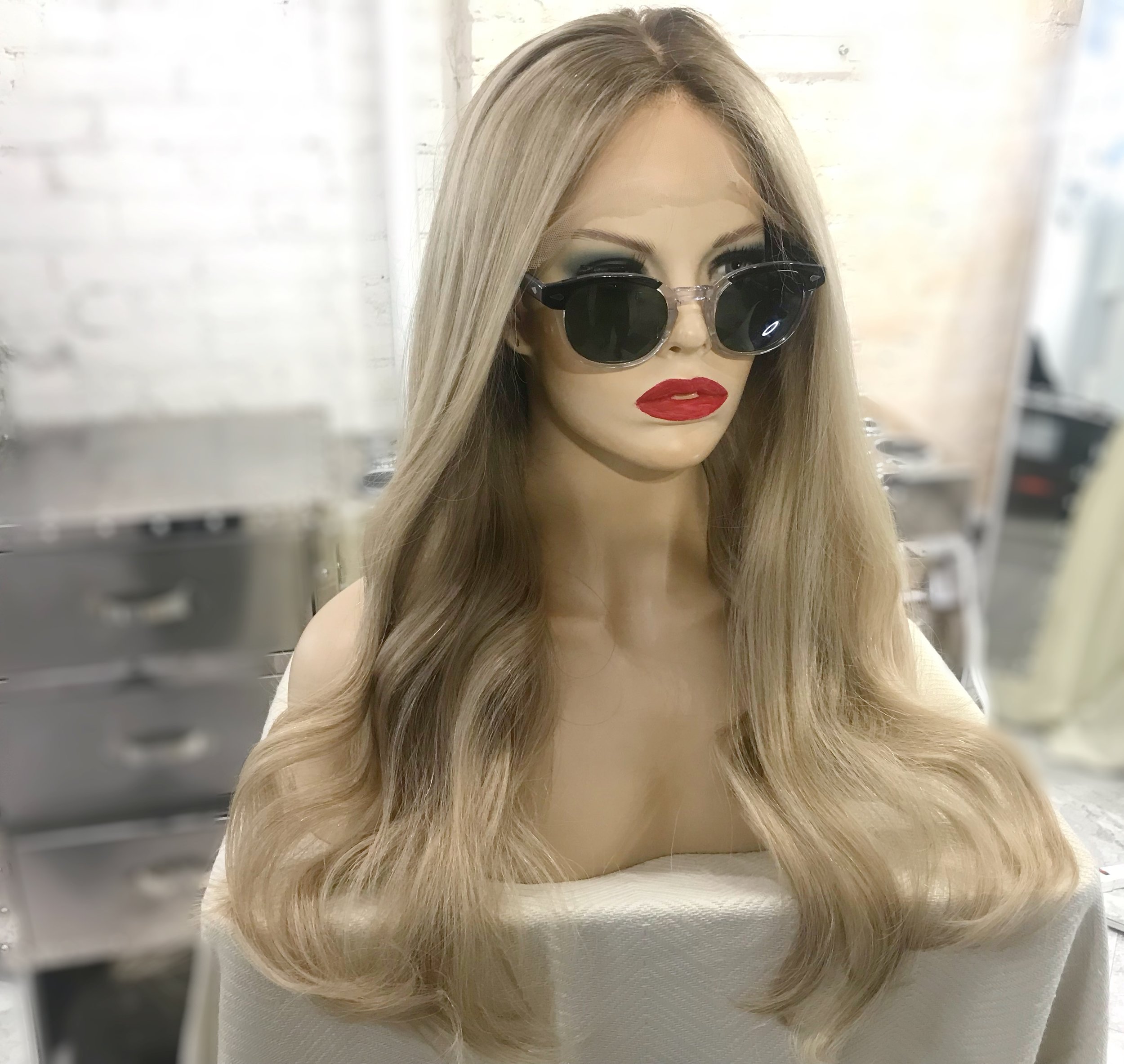 Anastasia I
SPECIFICATIONS
Length: 24"

Density: 140%

Construction: Full Lace, Swiss Lace

Size: Small / Medium

Color: Ash Blonde - 60 Ash (ends) / Ash Dark Brown - 2 Ash (roots)

Origin: 100% Human Russian Hair

Natural Texture: Loose Wavy
ANASTASIA I | SIMPLISTIC ELEGANCE, MODERN STYLE
Your little black dress of wigs; perfect for any occasion. absolutely gorgeous and fun to wear! Extremely comfortable and easy to care for. And with 100% real human hair styling is anything you want it to be.
HIGHER QUALITY WIG DESIGN
Breathable - The Anastasia I Swedish designed full lace base allows your scalp to breathe easily, through millions of small laser cut holes; allowing air to circulate through the unit freely.

Made For Sensitive Skin - Perfect for sensitive scalps caused by hair loss, dryness, or other autoimmune complications. You can comfortably wear the Anastasia I all day; and into the night.

Additional Feature An elastic band is included with each order which can be attached to the wig for additional support.
STYLING MADE EASY
Because this wig is 100% human hair you can style it just like you would your own hair! Have fun with it. Make the Anastasia I your own!
CARE INSTRUCTIONS
The lace of the wig must not be scratched or excessively scrubbed.

Wigs must be shampooed by gently running fingers through the hair

With use of a quality moisturizing shampoo and conditioner this unit will remain hydrated and healthy for many months.
SHIPPING TIMES
Average shipping time is 1 to 3 days within the U.S.
sale